The modern way of life is often associated with the accumulation of many unnecessary things. However, instead of just throwing them away, we can take a responsible approach and find new uses for them. Donating unwanted items is a great way to do something good for the environment and help those who really need it. In this article, we'll look at a few options for where you can donate unused items, as well as the different ways you can use or dispose of them.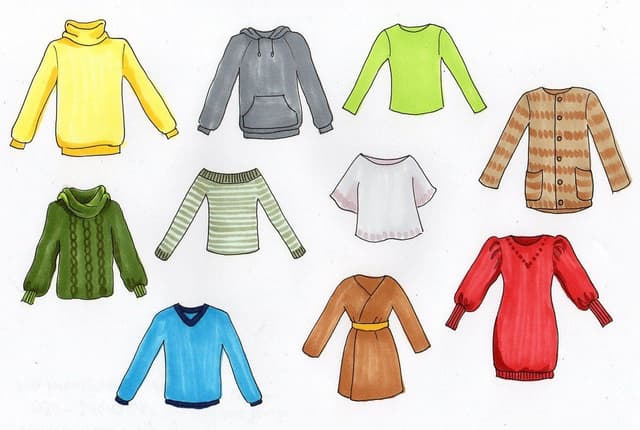 Donating unused items can happen at different places based on their type and state. Here are some options of where one can hand out unused items in Armenia.
Reception locations in Yerevan:
Dopomoga
Here you can hand out clean clothes, shoes, toys, underwear, houseware, in-order household appliances and utensils, which would be directed to refuges and those in need. You can also hand out batteries, aluminum and plastic lids.
5, Tpagrichner street, Kentron, Yerevan
Ethos
Here you can hand out clean clothes which will be directed to help refugees. We accept only clean clothes for adults and kids, excluding underwear.
30 Movses Khorenatsi Street, Yerevan
Caritas Armenia & Inditex
In Zara, Bershka, Pull&Bear, Oysho, Stradivarius, Massimo Dutti shops you can hand out clothes, shoes and accessories in good condition, excluding underwear. Items will be used to help people in need, to the participants of the charitable program "Armenian Caritas".
Ciratas: caritas.am, Inditex: inditex.com
Yerevan, Tsitsernakaberdi Highway, 3 Building
Yerevan Mall, 34/3, Arshakuniats Avenue,Yerevan
LATE
Collecting textile waste, used clothes. Collected clothes will either be used to help those in need or will be recycled.
27/18, Gusan Sheram Street, Malatia-Sebastia, Yerevan
Fashion4good
A platform for selling, donating, and renting clothing.
Shani NGO
You can hand out plastic, glass, as well as old appliances (both electrical and mechanical) for recycling.
15/2, Gyurjyan street, Nor Norq, Yerevan
T-Cycle
At this stage, we consider it a priority to collect clothes that we can provide to other people for worthy wear. We have no age or gender restrictions. We only accept underwear in new condition with tags. It is important to bring washed and clean clothes. Clothing to be recycled must be segregated, and upon delivery, it must be noted that it is not transferable to others. We still do not process ourselves, but only cut and store clothes for further processing.
28, Nor Aresh 28th street, Erebuni, Yerevan
Yerevan Mall, 34/3, Arshakuniats Avenue,Yerevan
Yerevan Mall, 34/3, Arshakuniats Avenue,Yerevan
Bigheadboy
Local brand of custom/recycled clothing. We accept clothes with holes and clothes with permanent stains. Kraft bags and kraft paper are also accepted.
28, Nor Aresh 28th street, Erebuni, Yerevan
Armenian Food Bank
Here you can donate clean clothes, shoes, toys, underwear, household items, working household appliances and utensils, which will be sent to help needy refugee families from Artsakh and low-income families with children.
7a, Mesrop Mashtots Avenue, Kentron, Yerevan
16, Abovyan street, Kentron, Yerevan
Pocket Friends
Jeans and shirts made of natural fabrics (cotton, linen) are accepted for making toys.
instagram.com/anyas_pocket_friends
22, Hrachya Kochar street, Arabkir, Yerevan
Reception location in Gyumri:
rECOvery/Siroon
reuse of textile, production of repurposed clothing.
Gyumri, Youth Chamber, str. Abovyan 133/3
We always strive to provide the most useful and up-to-date information to our users, however, it is not always possible to cover all reception locations in a country. If you know of any other places that might be useful for our map, we'd love to hear from you! Please contact us via email at info@ecoparsec.com and let us know about the new pickup locations. We will be sure to review this information and, if necessary, update our map to help more people recycle their belongings.