We invite you to take part or stop by to our first swap party in Gyumri!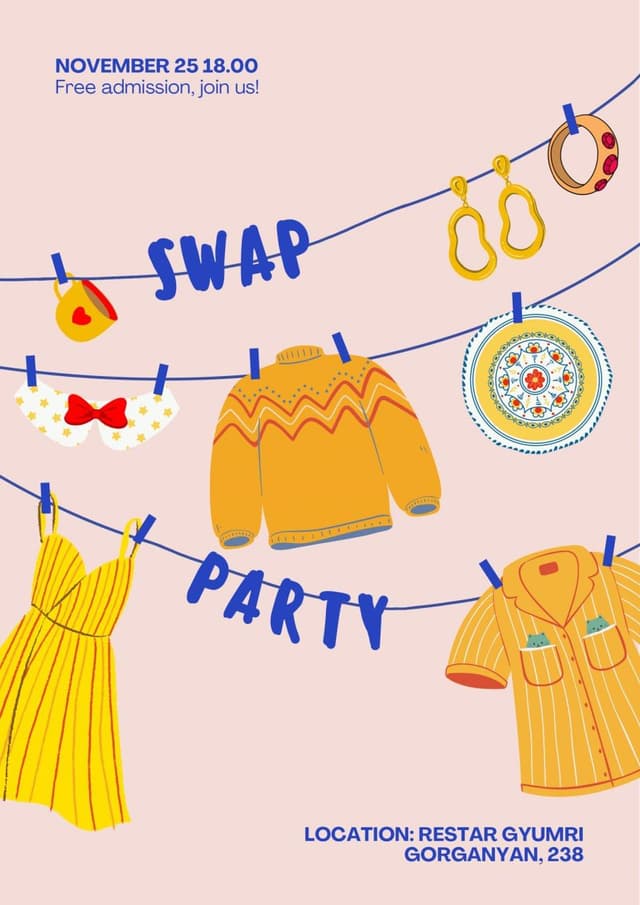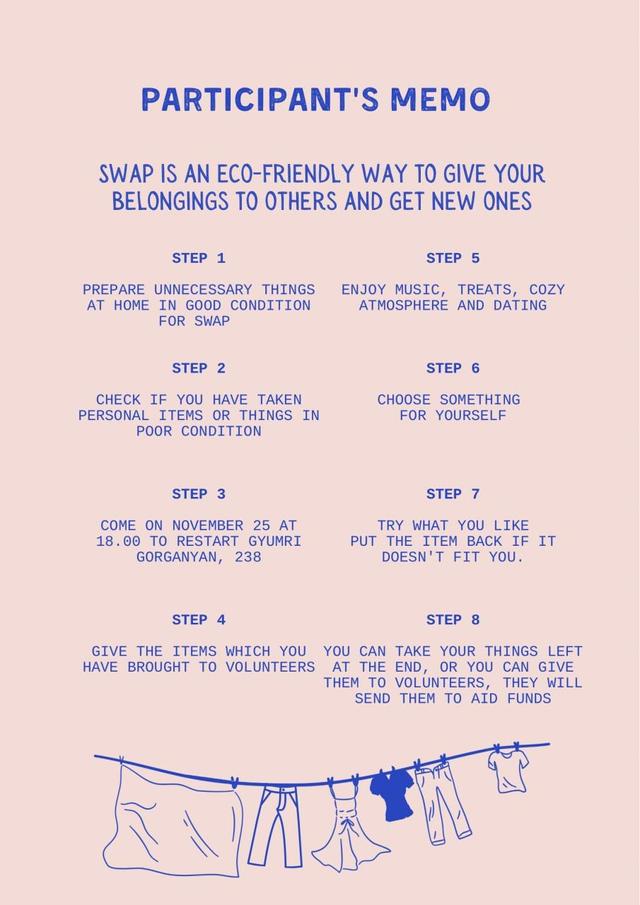 A swap party is an event where you can bring in unwanted but usable items and take something for yourself for free.
Entrance for all participants is free.You can come just for fun, or you can bring from 1 to 7 items of women's or men's clothing, accessories or kitchen utensils (dishes, cutlery, etc.).
You will find a friendly atmosphere, exchange of goods, a photo zone for memorable pictures, a zone with announcements of local masters, the opportunity to be in an atmosphere of creativity and create a collage for yourself, as well as drink tea, coffee with treats.
We are waiting for you on November 25 at 18.00, Restart Gyumri st. Gorganyan, 238. See you soon! Link to the event on Facebook